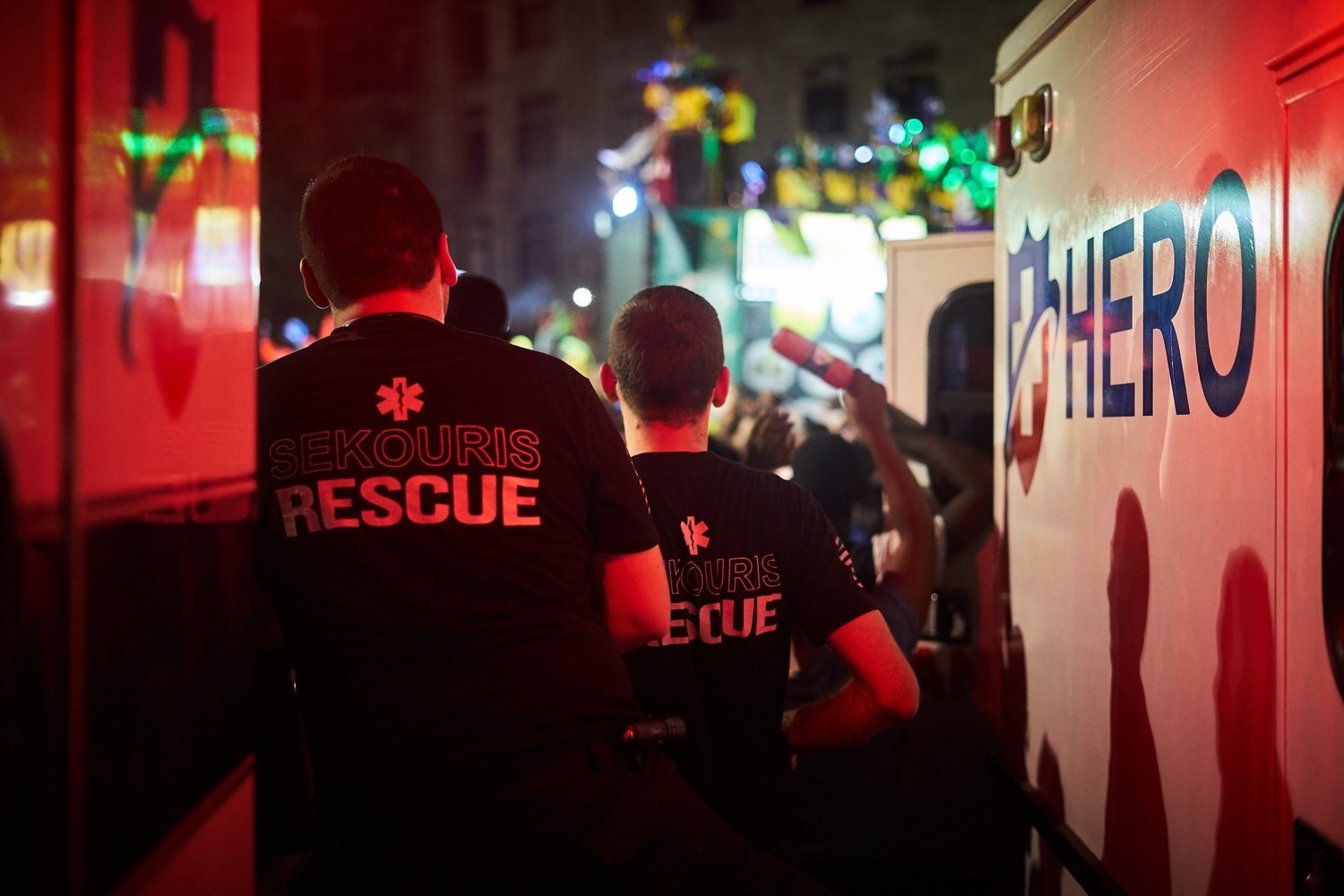 HERO 1 Year Individual Membership
SKU HR-02
Product Details
Cover yourself for the year with HERO's Individual Yearly Membership, and have access to international standard EMS service in Haiti!
• 1 HERO SOS Phone App user license
• 1 In-Country emergency flight transport
• 24/7 unlimited access to HERO emergency resources
• 2 ground ambulance transports
• Patient advocacy should you require hospitalization
• 3rd Party Coverage (if you are involved in an accident, injured non-member locals are covered, regardless of fault)
Have a travel insurance? Please add international concierge.

International Concierge add-on
Concierge members receive full service medevac coordination. HERO and it's partners handle all of the phone calls, family notifications, insurance claim paperwork and planning necessary to complete a medevac flight, from the first call for assistance by a member to arrival in a hospital in the USA.
HERO is partnered with multiple Air Ambulance services and the Haitian Autorité Aéroportuaire Nationale to provide the highest possible level of air ambulance service to our members.
A HERO membership and an insurance that covers international medical evacuations is required to purchase the Concierge add-on.
4.5 Mandatory International Concierge. It is mandatory that all Families and/or individuals that have an international insurance with medical evacuation, must also have the 'International Concierge Service Plan' additional to the local plan. HERO may charge up to $10,000.00 for a medical evacuation coordination fee to a client who does not have international concierge. This fee does not include cost of the medical evacuation, only the coordination. The customer must have a valid international insurance that covers medical evacuation to be eligible for International Concierge.
4.6 Monthly Payment Option. The monthly payment option is for a 1-year plan to be divided by 12 and billed monthly, subject to a 15% fee added on to the grand total annual price of the 1-year membership. Customers who choose the monthly payment option, will be subject to the following conditions;
a). The credit card on file will be run each month, on the billing day consecutively for 12-months, after the 12-months is over the membership will automatically renew unless a written notice of cancellation is given within 30-days of the expiry date of the membership.
b). If the credit card chosen for monthly payments does not process payment during the 1-year contract, there will be a 72-hour grace period to correct payment info from the time of payment failure notification that is sent to the client, before the account will be suspended. Suspended accounts will lose their member privileges, and emergency units may not respond, if a response is made the account holder will be subject to full price non-member transport fees in the case of an emergency.
c). Reconnection fee; if an account is suspended during the 1-year period because of payment failure a reconnection fee of $10.00 USD + TCA will be charged to the credit card on file to reconnect the account.
d). Cancellation; A client may wish to cancel their membership within the first 30-days of the start date of the membership with no fee charged. If at any point after the first 30-days of membership start date a client wishes to cancel their membership, the remaining balance of the 1-year membership will be charged to the credit card on file for the account.
Save this product for later